Pirates meet Musketeers in a new play at our towns annual pirate festival this coming weekend...
The South Devon Players community theatre company present:
The Musketeers And The Pirates
FREE FAMILY ALL - ACTION street theatre show this coming weekend in Brixham.(Devon)
In the 1620s- 30s, historically, the French navy was low in strength, and Cardinal Richeleiu made increasing the navys strength, a priority. As part of this new drive, since there were not sufficient shipyards, he purchased foreign ships and imported foriegn shipwrights and crews.
This 20-minute play tells the humourous, fictional story of his attempt to recruit a crew of privateers. Unfortunatly, there is a problem with the small-print, and the Cardinals old nemeses, the Musketeers, are also in town.
(optional donations in bucket always most welcome)

LIVE PERFORMANCES 5pm on Saturday 5th and Sunday 6th of May at Brixham Pirate Festival (the old fishmarket on the Quay just by the Golden Hind)
All-action, light-hearted swashbuckling street theatre for children and adults alike, inspired by The Three Musketeers, and the historical dealings with foriegn ships and crews by Cardinal Richelieu. Performed by the South Devon Players, in support of of the annual Brixham Pirate Festival.
The South Devon Players: http://southdevonplayers.weebly.com/ https://www.facebook.com/SouthDevonPlayers
The Brixham Pirate Festival: http://www.brixhampiratefestival.co.uk/ https://www.facebook.com/events/275241225872303/
Rehearsal photo - full cast
Rehearsal photo - the pirates
Rehearsal photo - the musketeers are up to something.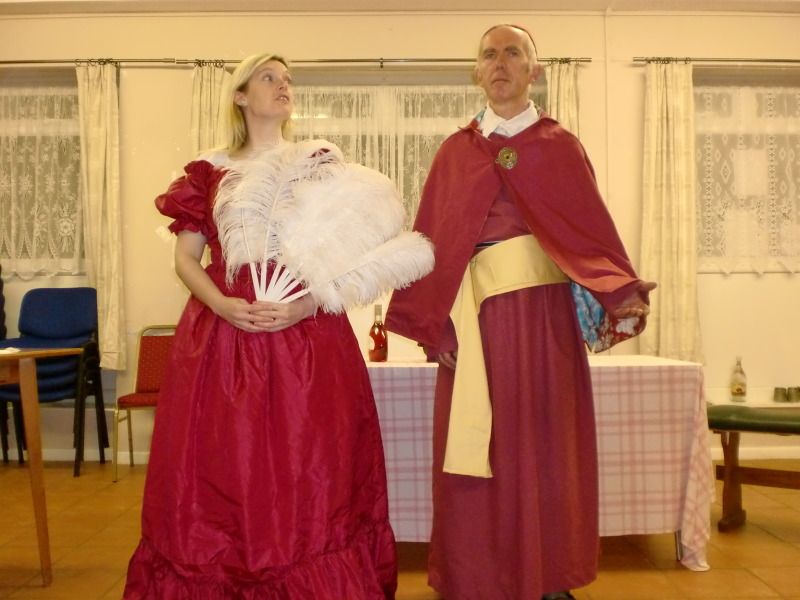 Rehearsal photo - the Cardinal and Milady are up to something too.